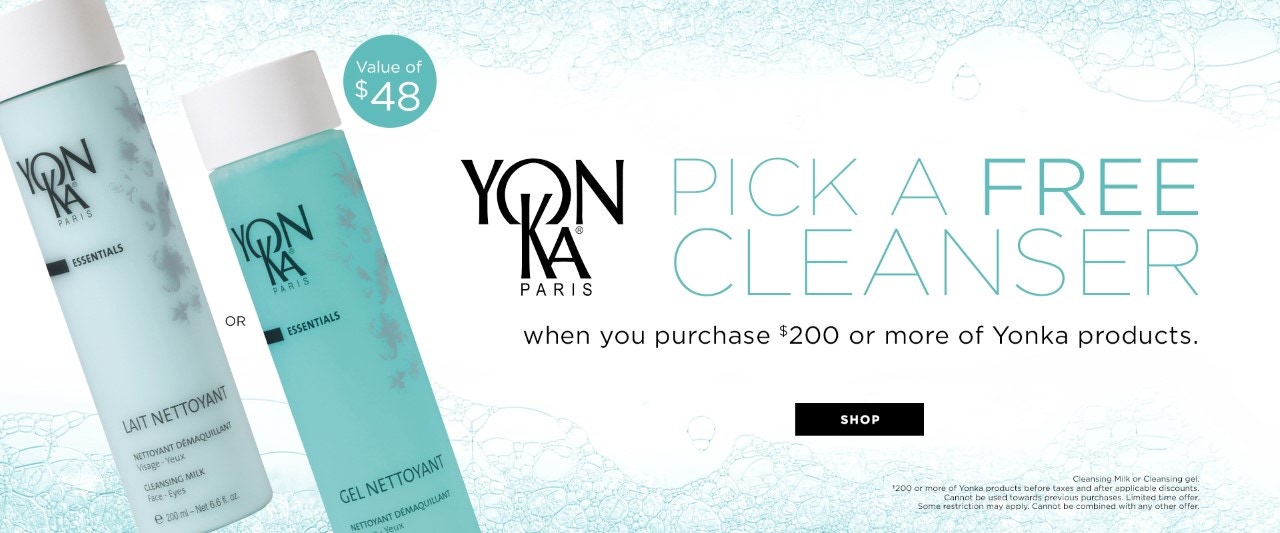 Newest Products
YonKa Paris Skin Care Products
Pamper your skin with YonKa product's skin care essentials
YonKa Skin Care offers phyto-aromatic treatments that meet the needs of the most demanding skin types. Chemical engineers, as well as pharmacy and biology doctors, are but a few of the scientists behind these plant-based products.
A family business since 1954, Françoise and Catherine Mühlethaler, current CEO and director-general, themselves tested their products' efficiency when they were young.
At the heart of YonKa Skin Care's products are the five major essential oils: lavender, geranium, rosemary, thyme and cypress. These oils can be found in various concentrations in 70% of these skincare products.
In the words of Mrs. Mühlethaler, YonKa's mission can be summarized in these few words: "Our values are based on the respect for nature and plants, the humility of research and the art and skill of touch for authentic beauty through harmony and well-being."
Since 2014, YonKa Skin Care has supported the « A roof for bees » association in France to help protect this most important population for our planet.
Whether you have sensitive, dry or oily skin, whether you're looking for anti-ageing or acne products, YonKa Canada has what you need. Used by men and women throughout the world, YonKa products offer immediately visible and durable results.